SWISSWEEK CHINA GOES WEST, THE FIRST EDITION OF SWISSWEEK CHENGDU WILL TAKE PLACE IN NOVEMBER
60'000 Visitors, the presence of 43 Leading Media Provider and 11 Million CNY of Calculated Media Value are just some of many figures underlining the success of the 5th Edition of SwissWeek in Shanghai! The time has therefore definitely come to expand this exclusive platform to penetrate deeper into China and to go West.
Chengdu as well as the entire Southwest China Region has experienced an exceptional growth in its economy and shows high potential for much more to come. This development and the importance of the area to Switzerland has been marked by the opening of the Consulate General of Switzerland in Chengdu in November 2016, which acts as official Patronage of the SwissWeek Chengdu.
The purpose of SwissWeek in Chengdu remains the same as in Shanghai: to increase the brand recognition of Swiss companies in China and offer the Chinese public a great opportunity to experience Switzerland in its culture, traditions, products and, more.
The event is going to take place from November 1st to November 5th 2017 downtown Chengdu, in the heart of the commercial area's pedestrian street, Chunxi Lu. Nowhere else in the whole southwestern China region can companies reach such an enormous amount of consumers in one sport with an average people flow of over 300'000 daily!
For further information about the SwissWeek Chengdu kindly write to us swissweek@sim.biz. The registration is now open!
sim FOSTERS COLLABORATION WITH JIAXING ECONOMIC AND TECHNOLOGICAL DEVELOPMENT ZONE (JXEDZ)
During the investment seminar organized by JXDEZ on June 20th, 2017 in Jiaxing, Zhenjiang Province, PRC, JXDEZ and sim tightened their collaboration to attract foreign FDI into the Zone.
Collaborating already since early 2012, sim and JXDEZ are happy to see the development of the zone but also the highly increased and professional service level the administration can offer now.
Jiaxing, being a prefecture-level city in northern Zhejiang province, bordering Hangzhou to the southwest, Huzhou to the west, Shanghai to the northeast, and the province of Jiangsu to the north, has about 4.6Million inhabitants over an area of 4008.76 km2.
The City Jiaxing is ranked 25th in the city ranking of "100 best cities for foreign investment" and has earned the titles of 'National Civilized City', 'Chinas outstanding Tourist City', 'National Health City', 'National model city for greening', 'National garden city' and national innovation pilot city[1].
Jiaxing Economic and Technological Development Zone (JXEDZ) has already been established in 1992 and was upgraded to State-level EDZ in 2010. It occupies 110 km2 and mainly focuses on Auto parts, Equipment manufacturing as well as High-end food processing. It currently hosts 1000+ Industrial enterprises, including 600+foreign-invested enterprises, 26 of which are Fortune 500 and 17 invested more than 100million USD into their Jiaxing Location.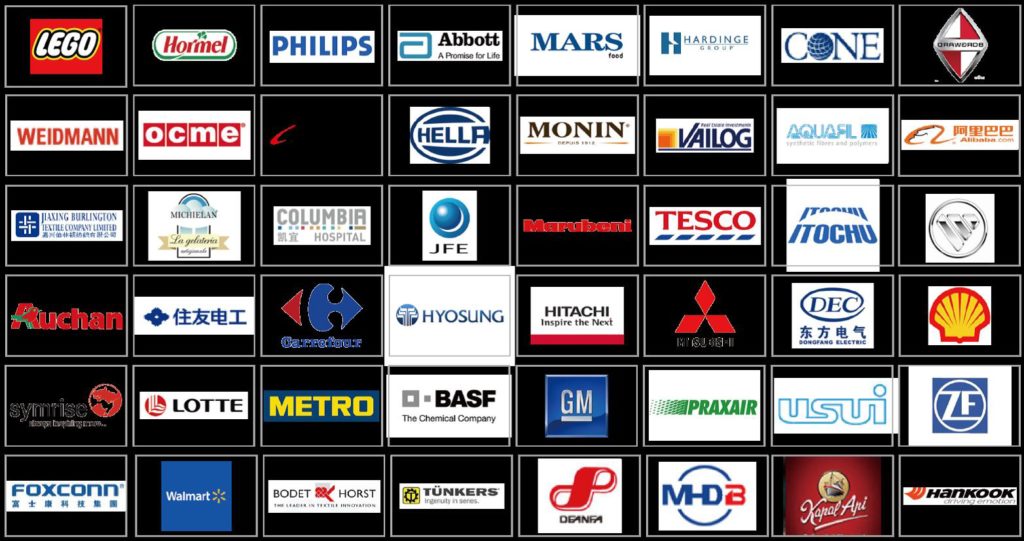 Together with the Consulate General, we had the chance to visit two Swiss Companies in JXEDZ, Plaston/Boneco, and Weidmann.
Besides a well-developed transportation system of high speed Trains, canal transportation, highways, an airport and local transportation (to which the Shanghai Metro will be added in a couple of years), JXEDZ can offer an exceptionally well developed Vocational and Technical Schooling system, with currently 80'000 students and  20'000 graduates every year[2].
Furthermore, JXEDZ is highly competitive in terms of investment cost, due to significantly lower land prices as well as salary and social insurance costs compared to the surrounding cities. Also, over the past years, JXEDZ constantly continued to improve their administrative system which did lead as of today to the only one-stop-fully-functional Approval Center in Zhejiang Province for FDI.
Our long-standing collaboration with JXEDZ, but also our experience and comparison to many Parks and EDZ's within the Yangtze River Delta, we can highly recommend Jiaxing to any Company that considers investing in China, or needs to relocate within China.
Should you have any further questions, please do not hesitate to contact Miss Reinette Rong from our office:
r.rong@sim.biz, +86 21 6170 1380 *8000
[1] Source: Economic Section of the Consulate General of Switzerland to Shanghai
[2] Source : JXEDZ