sim update November 2016
SwissWeek Shanghai 2017 IS NOW OPEN FOR REGISTRATION
Following the success of the last 4 SwissWeek Shanghai, the next edition will be our 5th anniversary edition and organized from May 10th to May 14th 2017 in Huaihai Park, the heart of Shanghai.
With the purpose of increasing the brand recognition of Swiss companies, the 2017 edition will focus again on Swiss products, with improved visibility for sponsors, as well as cultural activities and lifestyle with a Swiss Café. For more information, please visit www.swissweek.com
As the platform is growing and expanding into different locations and various formats, SwissWeek in Chengdu and Nanjing are also under discussion. Stay tuned for news.
Welcome to the SwissWeek China!
LOCALIZATION IN CHINA
Localization, understood as the adaptation and customization of strategy, value-configuration and product considerations to the target market circumstances, presents a major challenge for SMEs in their internationalization. The Chinese market is for Swiss and European SMEs on one hand a culturally distant market (and distance still matters), but provides substantial business opportunities for several industries. Needless to say, markets within China may also vary considerably.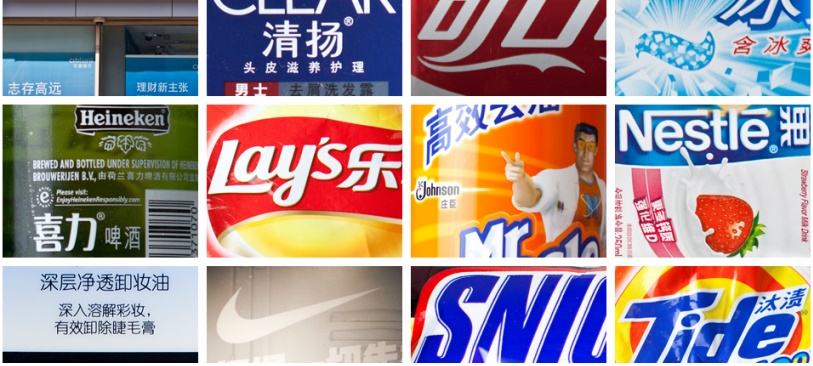 Localization encompasses many aspects, from language, adaptation of processes, marketing features, over sales & management structures up to a time component.   Companies increasingly begin to understand that business models that are successful in home markets cannot simply be copied to the fast-changing Chinese business environment. Competition and the role of the state are market factors, the culture shapes consumer behavior. Doing business in China is considered rather a marathon than a sprint. This needs to be understood when entering or doing business in China. Adaptations and agility are of utmost importance in both understanding the currents of the market and in reacting in time to these shifts. In such a fast moving market like the Chinese, a solution which some years ago was evaluated and chosen as the best, might in the meantime be outdated already. This means that Swiss SMEs have to localize not only the speed of their decision making processes, but also revise regularly their sales organization, question every single bit of the operation to see whether or not at that very moment it is the optimal solution in place.
The Competence Center China (CCC) has released their November Newsletter in the topic of "Localization in China". For the full Newsletter including two business cases of how Swiss SMEs have adapted their strategy according to the Chinese market, please visit the official website: http://competence-center-china.org/
sim OFFERS YOU THE SEARCH ENGINE MAREKTING CAMPAIGN FOR FREE
In sim (selective international management), we provide you A to Z solutions from entering the China market to boosting the visibility and achieving a peak. By understanding your brand, product and service in line with your company culture, we grow with you together. Our internal team and external partners have pragmatic experience in all marketing activities and campaigns. No matter your focus is on digital marketing or classic ways, we can customize the marketing strategy for you especially for small and medium-sized enterprises.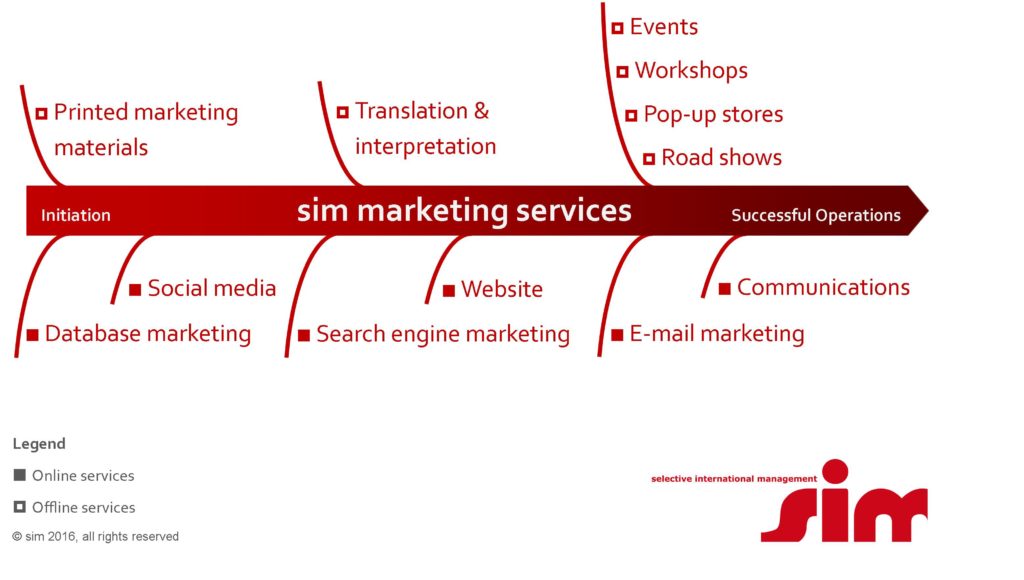 Free trial of Search Engine Marketing campaign
We are really glad to offer you a great opportunity: to launch a free Searching Engine Marketing (SEM) campaign on the Chinese Search Engines "Sogou" and "360".
The use of a search engine is the second most popular online activities after Instant Massaging among the Chinese internet users. Therefore, in the purpose of increasing the visibility of your products and services, SEM allows you to present your marketing messages actively in front of your targeted group and further direct your audience to your company website.
Baidu is considered as the most used search engine in China, however the market share of Baidu has been decreased from 80% to 52% this year. On the other hand, 360 has increased its market share up to 38% and Sogou increased to 10%. Why is this happening? Since 360 have its own GPS system and anti-virus software, it has a significant amount of loyal customers who prefer to use 360 search engine and people who use Sogou search engine are the loyal users of Sogou typing software. These valuable products thus help 360 and Sogou become more and more competitive in the search engine market.
As the Search Engine Marketing campaign is conducted by Cost per Click (CPC), a certain budget will be offered for free to start the trial. Moreover, you will get a key-words analysis and a comprehensive report afterwards.
Should you have any inquiries, please feel free to contact us. Kindly send your inquiries and registration to w.wu@sim.biz  by December 19th. Only the first six registered companies are offered for free! Terms and conditions of the provider apply.
sim Q&A SESSION!
In every sim update, we offer you an insight in some of the questions we receive and the answers we provide. We hope this is of interest to you as well!
Q:  What is a WFOE (or WOFE)?
A: A WFOE as understood under PRC Law is a "Wholly Foreign Owned Enterprise", which means a legal entity, entirely hold by one or several foreign investors. While WFOE is the official abbreviation, it is pronounced "WOFE", which is often used as short-form as well.
Q: What contributions does the Chinese social insurance normally include?
A: the social insurance includes contribution to the Pension fund, medical insurance, unemployment insurance, injury insurance and birth insurance.
Q: Which are the Top 5 Social Media in China
| | | |
| --- | --- | --- |
| ICON | NAME | FEATURES |
|   | Wechat | A combination of whatsapp, facebook, instagram, online method of payment and products & services ordering platform |
|   | Sina weibo | A personal blog which is similar to Twitter |
|   | Youku | Chinese YouTube |
|   | Douban | Social Networking Service (SNS) specialized in film, books, music, events and activities in China |
|   | Renren | The largest real name SNS which is popular among students |