Press release & sim update September 2015
update September 2015 pdf format
SIM BECOMES THE OFFICIAL REPRESENTATIVE OF SKV / SA-sme IN CHINA
sim (selective international management) Co. Ltd., a Swiss boutique consultancy established since 2006 in Shanghai, PRC and Rapperswil, Switzerland, has become the official and exclusive representative of the Swiss Association of Small and Medium-sized Enterprises (SKV / SA-sme) in China.
SKV supports SME's & entrepreneurs with services in business planning, legal advice, funding and other areas and maintains a platform for members to exchange, communicate, collaborate and grow their business. Each year, SKV organizes regional meetings for active entrepreneurs to meet and develop their knowledge network with the aim of exploring new collaborations and potential synergies. The concept and platform would be continually spread and expanded by sim in China through the SKV members.
sim is a one-stop-service provider for Swiss and European SME with its main operations in facilitating ventures between Europe and China by providing transparent and pragmatic professional solutions through Management Consulting, Corporate Services and its SwissWeek® China projects. Now, sim takes this great occasion to bring on behalf of SKV various members together in means of business meetings, social gatherings, events, workshops and seminars to establish and foster the SKV network offering entrepreneurs the opportunity to present their business and creating new collaborations and sales channels.
"We are very pleased to further enhance through the SKV representation our services to SMEs in China, and look forward to a very fruitful and enriching collaboration. Being close to the Member companies, understanding their needs and support their efforts is not only a key priority of SKV and sim, but essential to the sustainable growth of SME as the main economic piller in Switzerland and Europe ." says Michael Lehmann, GM of sim.
Over the months to come, sim as the official representative of SKV in China will focus on addressing member companies and SME in different ways, so that they can benefit from an active network to improve their business performance and to explore potentials and synergies in cooperation with each other.
For more information on SKV:
http://www.kmuverband.ch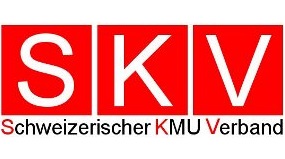 MINISTER TO BOOST SUPPORT FOR SWISS SEMs
According to the conditions for regular CTI funding for R&D projects, businesses have to bear at least 50% of the total project costs, of which 10% of the value of the approved federal grant is to be put forward in cash towards work conducted by the research partner. Due to falling export margins this requirement acts as a disincentive to businesses otherwise keen to innovate.
Those businesses benefitting from the cash contribution waiver are SMEs with up to 249 employees and an export share of at least 50%.1
Should you consider exporting to China, please let us know, we will assist you not only to apply for the funding, but can help you, through our partner company SATIS International Trading Co Ltd. to bring you products into China and getting them into the right distribution channels. Feel free to write to info@sim.biz for any inquiries.
1Reference: swissinfo
AUTHENTIC SWISS PRODUCTS NOW AVAILABLE ON SwissWeek WEIDIAN
The purpose of SwissWeek weidian is to better promote Swiss brands through a rapidly developing on-line platform which has much convenience and influence and also to create more opportunities for the companies to enhance the sales performance. Weidian reached 29 million stores as 1st quarter of 2015 and it covers 197 countries and regions with both national and international transactions. Online sales in China are not only dizzying in numbers but also growing faster than any other sales channel.
On the other hand, Swiss products have become more and more popular among Chinese consumers that some of the products at SwissWeek Shanghai were always out of stock. Therefore the opening of the SwissWeek weidian offers people 24 hours access to different kinds of Swiss brands and products through the whole year.
You are more than welcome to scan the QR code below to shop at the all-in-one online store and stay tuned about the mid-autumn promotion! Moreover, if you want to present your products on SwissWeek weidian please feel free to contact us: swissweek@sim.biz