sim update September 2016
GUEST SPEECH AT ZHAW EVENT IN ZURICH 
On September 5th, 2016 Michael Lehmann was invited by the Zürich University of Applied Sciences to participate in a Conference about Chinese investment in Switzerland.
Organized by the Division Banking, Finance, Insurance of the School of Management and Law under Prof. Dr. Suzanne Ziegler and Professor  Dr. Markus Braun, the event was a great success with over 80 participants.
The core questions of the conference were to understand how Chinese companies plan mergers or acquisitions with Swiss Companies and Brands / which of the latter are most interesting for Chinese Investors / how do Chinese companies organize the integration and whether or not Switzerland has to be careful in view of the chinese investment wave for certain key-industries to remain Swiss.
While Dr. Joachim Rudolf has shown a detailed picture of the most influential private and state-owned Chinese Companies, Mr Markus Assfalg location promotion Zürich and Mr. Heinrich Fischer, former Chairman of Saurer/Jingsheng have talked about their concrete experience, on Swiss and on Chinese side. Dr. Markus Braun elaborated on the process of such acquisitions and Juan Wu put the attractions of Swiss Brands and technologies in the spotlight.
Michael Lehmann explained the importance of the Chinese home market itself in such ventures and listed the driving forces of such undertakings.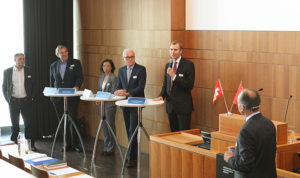 The active Q&A session showed clearly the interest of the audience, as did the presence of a representative of the Consulate of the Peoples Republic of China in Zürich.
The subsequent networking cocktail offered a great platform for speakers and participants to mingle and exchange their views.
For further information please visit sim's Knowledge Center or contact us under: info@sim.biz
Swiss SME China HOW TO LOCALIZE YOUR SEARCH ENGINE MARKETING IN CHINA?  
On September 20th, the Public Event September 2016 was held at InterContinental Hotel Shanghai Pudong with over 20 participants. The boutique seminar is organized in association with isoclick and Tolmao Group aims to share the localized digital marketing knowledge and solutions for foreign companies in order to enhance their performances in online marketing and branding.
It was opened by Mr. Michael Lehmann, General Manager of sim (selective international management) – the Representative of Swiss SME in China with a welcome speech. Mr. Kevin Kong, Vice President of isoclick, was invited to share his handful experience in Search Engine Management (SEM) and social media advertising tailored for China market.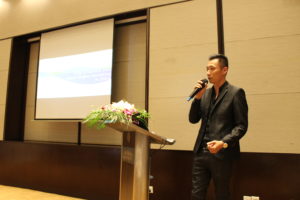 Mr. Kevin Kong, VP of isoclick
A cocktail reception sponsored by sim, SATIS International Trading and isoclick was hosted for further discussion and networking.  The SKV platform is expected to be enhanced and expanded through these regular events with concerned topics in Sino-Swiss business for active entrepreneurs to meet, develop their knowledge and to discover business opportunities.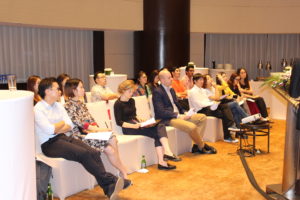 The evening was a great success and we look forward to welcoming more Swiss SMEs and being at their service. For more information and localized marketing strategy please contact us under: w.wu@sim.biz
sim TO LAUNCH AFTER-SALES AND MAINTENANCE SERVICE HUB
Many Swiss and European SME struggle with their After-Sales and Maintenance Services in China. There was, up to now, never a fully satisfying solution: Fly-in Fly-out services are costly, slow and often disproportionate in effort and time involvement of a senior Engineer. Local employment of a dedicated person aims in many cases over the top, as the amount of service and maintenance interventions don't justify a 100% employment.
sim now offers the pragmatic solution many companies were looking for: the ASM Hub, which operates with Swiss Engineers based in Shanghai, that can intervene for and on behalf of you on a hourly basis. This means, your company immediately can offer your clients ASM Services in China witouth your own legal structure or big investments, but with many advantages, some of them being:
very short reaction times (within 24hours)
much lower intervention cost (pay-what-you-need", local flights, less travel time
swiss educated and trained engineer(s)
long-term experience in the Chinese Market (commissioning, service, maintenace and troubleshooting)
and many more
After talks to a considerable number of SME, GM's, Service Engineers and also chinese Customers, we designed and implemented the ASM Hub to serve Swiss and European SME in exactly this service offer. Our Swiss engineers can interevene on your behalf on any service level needed:
On-site inspection and Problem-Identification
Basic maintenance services
Troubleshooting
Advanced repair services
On-site assistance by your company Engineer via VoIP
Conference in your own language (no risk of confusion) Assistance to the Company Engineer for complex repairs
Should you encounter the same complexity of the ASM Services and struggle with your maintenance offer in China, then please do get in contact with us, we surely can provide you with an attractive alternative to any Service option you currently have. Please visit either sim's website, The Competence Center China, the Swiss SME association's page or contact us under: asmhub@sim.biz
SMART SOLUTIONS FOR OFFICE AND WORKSHOP IN SHANGHAI  
Whether you are entering the Chinese market or you want to expand your business, sim can provide you the best location for the further growth or your company.   More than just a workplace with everything you need to succeed, sim give you the widest possible range of complementary support service available on your demand.
A private, shared or open-plan workspace, with 24-hour secure access
A fully-equipped, customizable office and workspace ready as soon as you are
Meeting rooms and video communications available
We are very pleased to present you 2 great opportunities.
Grade A offices in downtown Shanghai
5000+ sqm of European standards workshop
For more information, please click here or contact us under: r.rong@sim.biz