sim update September 2017
sim PARTICIPATED IN THE 7th ANNUAL CHINA SOCIAL MEDIA & DIGITAL MARKETING FORUM 2017
The 7th Annual China Social Media & Digital Marketing Forum 2017 was hosted from September 7th to September 8th in Shanghai. There were insights from over 20 distinguished speakers and more than 18 case studies from world-class top brands were shared during this intensive forum. It truly was a high-profile network for nearly 400 marketing and communication professionals.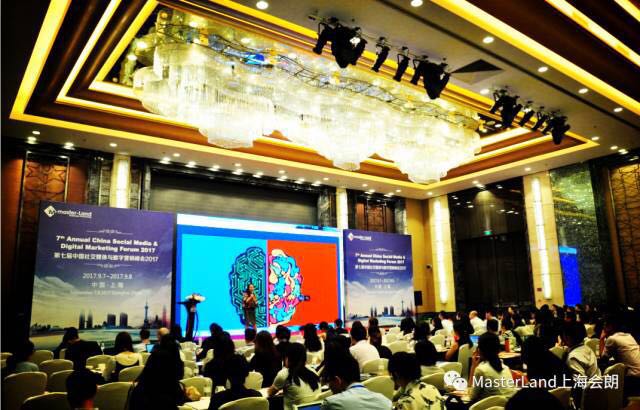 This conference was focused on how B2B and B2C brands are using digital tools, delivering the latest techniques, innovation strategies and best practice solutions. The following topics were covered:
Integrate online and offline resources and channels
Set up consumer engagement
Develop content that truly targets your core buying customer
Capture digital marketing ROI and set KPI
Through specific cases, the marketing professionals have learned from each other how brands are successfully monitoring and measuring their ROI and how the major digital tools are positioning their offerings within the market to assist marketers to achieve desirable results.
At sim, we always make sure our knowledge of the Chinese market is up to date and by doing this we offer pragmatic and effective marketing solutions to our FMCG clients as well as to B2B brands.
Please feel free to write to us if you want to optimize your organization's digital footprint and to craft new strategies to bring your strategy and campaigns to the next level.
ZHAW SML AND sim SIGNED AN MoU ON THE JOINT COMPETENCE CENTER CHINA (CCC)
On August 28, 2017, a beautiful late summer day, Prof. Dr. Markus Prandini, Head Center Asia Businiess, ZHAW SML and Michael Lehmann, GM of sim signed the Memorandum of Understanding (MoU) on the joint Competence Center China (CCC).
The MoU, which is to foster the collaboration between the two Partners in general, aims notably on three main areas: first, an enhanced collaboration to issuing high-quality Newsletters on very specific topics concerning Swiss SME in China. Second, a combined research and concept establishment on After-Sales Services for Swiss SME in China and thirdly on the SWISS INTERNATIONAL BUSINESS BOOTCAMP (SIBBC), a research offer for Swiss SME which is already well established in South-East Asia, and implemented this year for the first time in China as well. We further strive to enhance communication about our services, training offers and programs as well as to explore new topics and ways to provide valuable insights to Swiss Business.
Both parties are very enthusiastic about this strengthening of our collaboration and look forward to serve Swiss SME with more in-depth knowledge to successfully operate in the Chinese Market.
Should you be interested in the CCC please click  here
Do you want to subscribe to the CCC Newsletters, please do it here
Should you be interested and want to learn more about the SIBBC, please click here
ZHAW SCHOOL OF MANAGEMENT AND LAW COLLABORATES WITH SHANGHAI JIATONG UNIVERSITY TO OFFER MAS PROGRAM
ZHAW School of Management and Law collaborates with Shanghai Jiatong University to offer Master of Science (MSc) program in Banking and Finance, Accounting and Controlling as well as Master of Advanced Studies (MAS) in Financial Consulting, Insurance Management, Corporate Finance & Corporate Banking, and Wealth Management.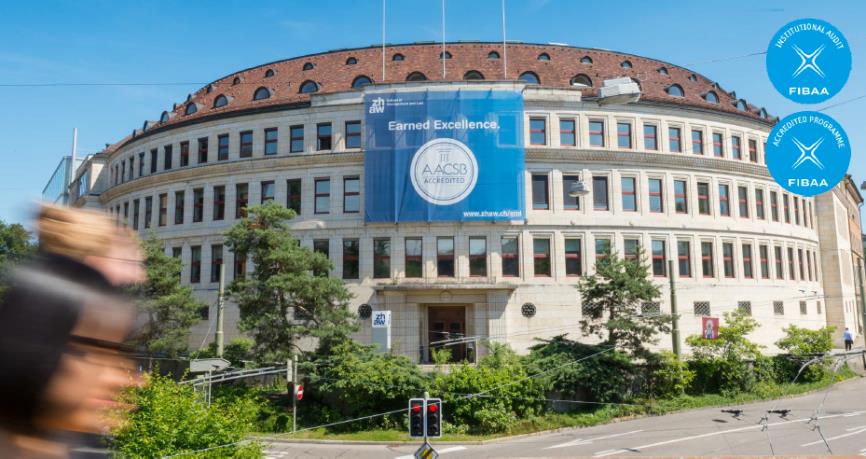 Zurich University of Applied Science (ZHAW) was founded in 1874 with over 140 years of history. It has 8 Schools with 11536 students in Switzerland and ZHAW School of Management and Law is one of them. ZHAW School of Management and Law is AACSB accredited which is one of the most prestigious of quality awards in the academic world. There are only 5% of all business schools worldwide achieved AACSB including 4 universities in Switzerland. The MSc and MAS programs offer you not only a Master's Degree but also International Knowhow, Business Opportunities and Career Development. You can be beneficial from the professional network and alumni association.
For further information about the program and advertorial video please contact us.
A VERY WARM WELCOME TO FREITAG
Since September 1st 2017, sim has the great pleasure to host the Brand Ambassador to China of FREITAG Lab AG, Ms Zoi Fan.
With their innovation, the FREITAG brothers inadvertently triggered a seismic event in the world of bag making. Its tremors have since made themselves felt in Zurich and the cities of Europe and spread all the way to Asia, making FREITAG the unofficial outfitter of all urban, bike-riding individualists.
The first F13 TOP CAT messenger bag has since spawned a range of over 70 different models designed to carry everything you can carry: from smartphone and laptop sleeves via shoppers and handbags to backpacks in various sizes, as well as the Haute Maroquinerie styles made from vintage truck tarps that has struck fear into the heart of the calf- and crocodile-recycling bag industry.
Today the products are available in 16 F-STORES as well as at over 450 resellers around the world. In the FREITAG Online Store there's an extensive choice of over 5000 unique products. FREITAG has been headquartered at the Nœrd industrial complex in Zurich-Oerlikon since 2011. This is where the truck tarps we collect are taken apart, washed and cut up. FREITAG still belongs to the two Freitag brothers, and, as Creative Directors, they still oversee each new model through to series production. Click here for some FREITAG Stories.
In 2014, they gave themselves a new raw material to play with: F-ABRIC. Their rugged, completely compostable textiles are based on bast fibers that are produced using a minimum of resources within a 2500-kilometer radius of headquarters. F-ABRIC thus more than lives up to the FREITAG philosophy: We think and act in cycles.
We at sim are delighted to become part of the FREITAG China venture and continue to improve our offer to accommodate Swiss Brands and Businesses in China as to support them with top office space in the heart of Shanghai, all necessary facilities and our entire range of services. Let us know if you would like to inquire more.